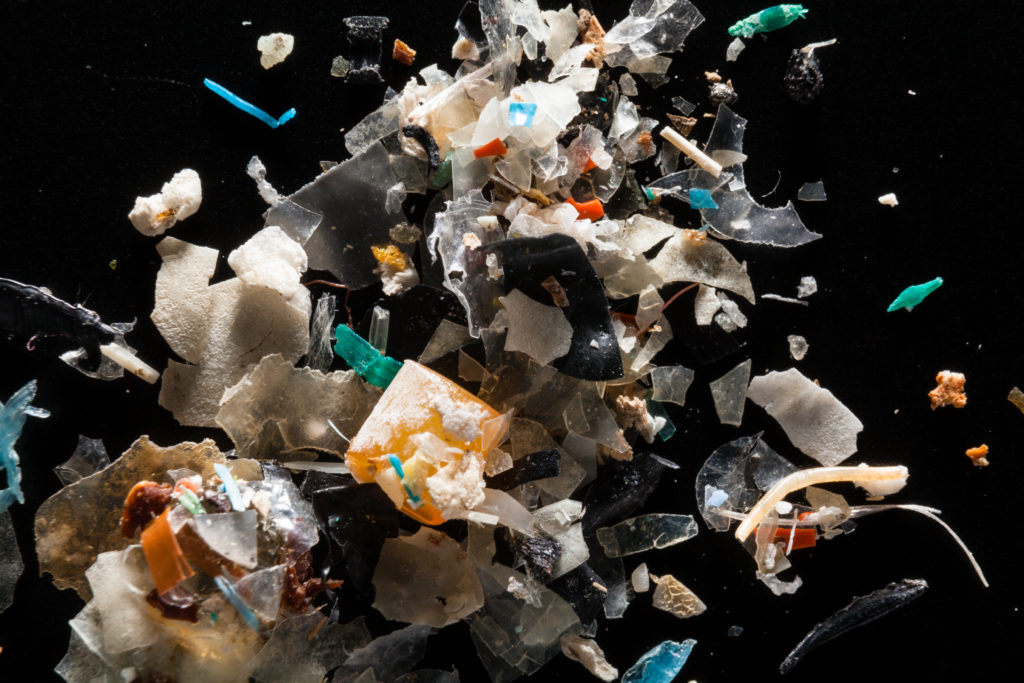 Switzerland's DAVOS – Tuesday at the World Economic Forum (WEF), the presidents of Switzerland and Ecuador led a call for increased international cooperation to combat plastic pollution. They urged the passage of a global treaty with strict regulations to address the environmental and health crisis caused by the pervasive material that was once seen as a symbol of modernity.
In front of a packed audience at a panel discussion hosted by Switzerland, Swiss President Alain Berset declared the need for an international treaty and new «regulatory framework» to eliminate plastics that are poisoning fish and wildlife, choking ocean ecosystems, and posing a serious threat to human health.
"We are facing a major plastic crisis. The world cannot deal with the amount of plastic it produces," he said. "If we continue on this path there could be more plastic than fish by 2050."
Berset said the plastic crisis is not only an environmental crisis, but also a health and socioeconomic challenge, "and Switzerland is ready to do its part."
As two of the five nations joining the UN Security Council this year, Guillermo Lasso Mendoza, president of Ecuador, stated that his country and Switzerland are «joined by a historic commitment» to work together to stop plastic pollution.
The other three nations voted for a two-year term on the 15-nation Council, the global organization's most influential arm, located in New York, are Japan, Malta, and Mozambique.
«With our dedication, we really are making history. The problem of plastic trash must be solved on a worldwide scale, according to Lasso Mendoza. «Our oceans will contain far more plastic than animal life in only a few years.»
The world's environment ministers came to an unprecedented agreement to create a convention against plastics pollution in March 2022. The decision was made at the United Nations Environment Assembly in Nairobi by over 175 UN member nations.
However, given the strong oil and gas interests that will fight it at every turn, the road to adoption and ratification of a legal document with teeth looks to be a huge challenge.
The Security Council and other UN Fora will thus require political leadership from nations like Switzerland and Ecuador if treaty discussions are to forward.
Fossil fuel producers scale up plastics production
According to Lasso Mendoza, citing UN figures, the worldwide trade in products now accounts for around 5% of plastics. Nevertheless, fossil fuel companies are increasing their plastics production, with plans to treble the output of virgin plastic resin by 2040, even as understanding of the significant environmental and health consequences of plastics develops.
According to the UN Environment Programme, plastics are on course to use 20% of all oil and gas by 2050 if present trends continue.
According to Lasso Mendoza, «political will and leadership are the cornerstones upon which we must build.» The fight against plastic is one that Ecuador takes extremely seriously. A worldwide enforceable agreement is required. By the end of 2024, an agreement should be reached.
Already over the past 30 years, plastic consumption increased four-fold. Although global production of recycled plastics more than quadrupled over the same period, recycled plastics only represent about 6% of global plastics production, while 94% are "virgin" plastics, according to the OECD.
Burgeoning health and environmental impacts
19% of plastic garbage that isn't recycled or repurposed is burned, 50% is dumped in landfills, 22% is burned in open pits, and the remaining ends up in unmonitored dumps that are strewn across farmland, along roadside ditches, or in the oceans and coastal waterways of developing nations.
According to a Food and Agriculture Organization (FAO) study from 2021, soil quality, food safety, and human health are all at risk from plastic contamination of farms caused by single-use tubing, soil and plant covers, and other materials. Microplastics were first discovered in human blood samples in a recent study published in 2022.
A new research published in Nature indicated that blue whales, who usually eat krill, may swallow up to 10 million pieces of microplastic every day, giving us a glimpse of what other huge species like tuna and salmon are probably also eating.
Research has revealed that exposure to plastic additives like DEHP and phthalates, which are used to soften polyvinyl chloride (PVC), increases the risk of cancer and hormonal imbalances, which affect reproductive health.
Not only are phthalate additives health harmful, but the production of PVC out of fossil fuel-derived ethylene, generates considerable mercury emissions, which are toxic to humans and to wildlife. Along with its uses in waterproof garments and building materials, PVC is ubiquitous in healthcare settings where it is a key component of basic medical devices like IV tubes.
'Dangerous for all living things'
Jeanne d'Arc Mujawamariya, Rwanda's environment minister, told the panel that «plastic pollution is not only detrimental for nature but for all living things, including humans.» Her country de ella has partnered with Norway to eradicate plastic pollution by 2040.
She highlighted that no one nation could resolve the issue by itself.
Governments, corporations, investors, and individuals must all participate in discussions for an international convention, according to Marco Lambertini, a special representative for the World Wild Fund for Nature (WWF), which has its headquarters in Gland, Switzerland.
"Without everybody, we won't get anywhere," he said. "We also need to look at the plastic value chain in its entirety, from production to disposal."
He stated that developing nations without waste management facilities will require particular assistance and that recycling must be expanded internationally from its «outrageous» present level of less than 10%.
The phase-out of fossil fuels and the phase-out of fossil fuel-based plastics, he added, «I see a true similarity.»
The Global Plastic Action Partnership's director, Kristin Hughes, continued, «You don't only need business; you also need the government component. And cooperation is required.
WHO – ending plastics pollution critical to healthier environment
Dr. Tedros Adhanom Ghebreyesus, director-general of the World Physiological Organization, said reducing plastic pollution is essential to fostering a better environment for everyone, but more research is required to understand the full spectrum of biological and health effects that plastics may and do have .
The relationship between plastic pollution and health, according to Tedros, «hasn't received the attention it needs.» «In addition, we lack data that clearly demonstrates how plastics influence human health over the course of a [product's] lifespan.
They truly do.